USD / RUB:

79.9667

EUR / RUB:

85.919

CNY / RUB:

11.3044

USD / CNY:

70.7394
Fast, directly to your needs and always on best value
HK Mohill Import & Export Co.,Ltd. is a primary international freight agency providing sea transportation, airlift and land carriage services. It was founded in Ningbo and later expanded to Shenzhen, Shanghai and Qingdao. The Company owns the direct booking right and perfect global agency network. Among the worldwide business covers over 50 countries. Mohill provides sea transportation, airlift, land carriage, customs clearance and insurance services. Company is a direct partner of several world-known shipping companies. Its advantaged flight courses include Europe, Middle East, Southeast Asia and North and South America.
Hong Kong branch estabilished in april of 2013 and in february of 2015 established office in Novorossiysk, Russia of Mohill Rus Import & Export. Office was open in order to provide inland service in China and Russia, as well as ocean freight. In april of 2016 we finally estabilish China Mohill branch.
International cargo delivery:
Southeast Asia
North and South America
Russian Federation
Western Europe
Mediterranean countries
Services for your business:
Cargo shipping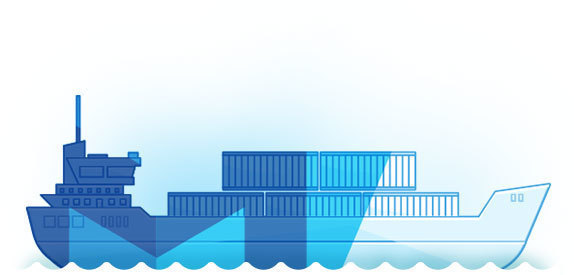 Mohill Import & Export Co.,Ltd. company provides international sea container transportations of cargoes. Due to its low cost and convenience, they are quite popular, in addition, one of the primary advantages of container transport is a high level of security.
This method has several advantages, but most importantly, there is no need restarting the product, when there is a change of vehicle: the goods are once loaded into the container at the shipper and unloaded at the consignee's warehouse.
The Mohill company performs the sea carriage in containers of 20, 40 and 45 feet of all types and provides services for the transport of dangerous goods of any category, except the 1st and 7th. Long-term partnerships with major shipping companies of the world allow container traffic between dozens of countries in Europe and Asia. In our scope also includes North and South America.
Inland services:
Trucking service

Mohill Import & Export Co.,Ltd. company organizes road transport of goods in containers and trucks after customs clearance of goods in Russia and Kazakhstan. Given the characteristics of the goods, select the optimal type of vehicle and route is developed, including the necessary logistical operations. Monitoring the schedule and location of cargo is performed on the entire route.

Railway shipment

Mohill Import & Export Co.,Ltd. company provides transportation of goods by rail in Russia, as in containers and wagons after customs clearance of goods. Demand for rail transport due to their economic and organizational advantages: they allow you to move a large number of goods of all kinds and purposes. In addition, the recipient can be exactly sure of the timing of delivery.

Cargo customs clearance and formalities

Mohill Import & Export Co.,Ltd. company provides customs and transit clearance in Russia of different loads on different procedures of import and export. Our specialists provide a full line of services to the needs of the client in compliance with all necessary formalities. Depending on the client requests services can be implemented individually or in combination under the scheme "door to door".

Warehouse storage service

In the logistic services provided by Mohill Import & Export Co.,Ltd. company includes temporary storage of goods in the warehouse, allowing customers to save money on the storage of cargo. Company provides a full range of related duties, in particular, ensures the quality of cargo handling, decides all questions of maintenance of goods and oversees the work of staff engaged in ensuring its preservation.
Contact with us:
Mohill Asian region Headquater